Gladys Coello Earns Bravo Award
Last week Gladys Coello was presented with a Bravo Award for her excellent service. Gladys has been with Diversified since October 2017. She has consistently provided exceptional service and demonstrated dependability at Home Depot in 8465 Westbury, NY.
The store management team is constantly praising her work ethic and dedication to their store. Thank you Gladys for all you do!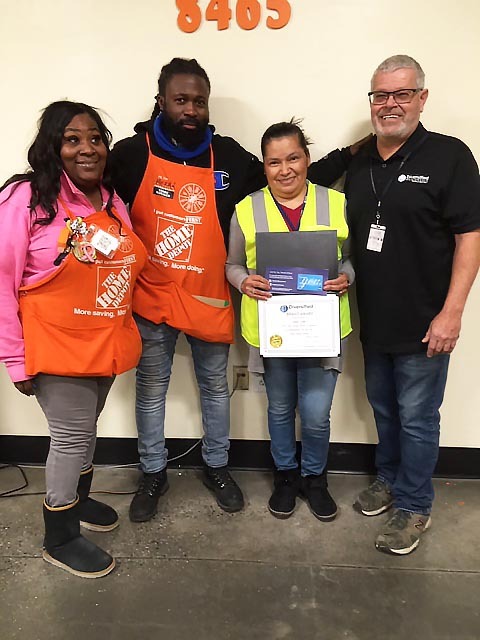 Pictured left to right are: Head Cashier Shontay Tucker, HD Assistant Store Manager Harold Abraham, Custodian Gladys Coello, and Senior Area Manager George Hoffman.