Ana Peraza De Castillo Goes the Distance at Home Depot
A Bravo Award was presented to Custodian Ana Peraza De Castillo last week for her outstanding performance at Home Depot. Ana has been with Diversified since April 2018, and she has consistently provided exceptional service, goes above and beyond every day, and continuously assists in the training of new custodians at The Home Depot and Lowe's accounts.
Ana covers multiple store locations and all management team members praise her work ethic and attention to details.Thank you Ana for all you do!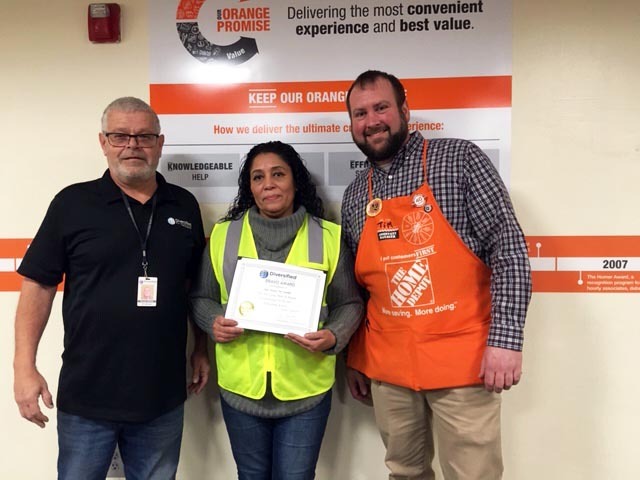 Pictured left to right are: Senior Area Manager George Hoffman, Custodian Ana Peraza De Castillo, and HD1218 Assistant Store Manager Tim Ryan.