Back to blog
Spotted in Action!
Contributed by Renee Robitaille and Ben Weil
Several members of the Diversified family were spotted around the country having fun last month. Jane Boney (below) was spotted hanging out with Aubie, the mascot of the Auburn Tigers in Alabama.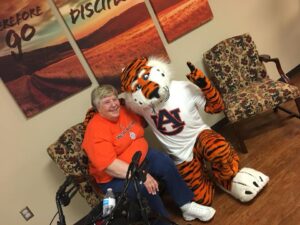 Meanwhile in Chicago, Amanda Noble (below) was spotted manning the Diversified booth at a CBRE facility maintenance expo.