Back to blog
Safety Team Conducts Forklift Training
Contributed by Robert Persinger and Renee Robitaille
Last month the Diversified field teams across the country participated in forklift training and certification renewals
led by Environmental, Health, and Safety Directors Renne Robitaille and Robert Persinger. Teams completed both
written and application exams, and demonstrated their abilities. We are proud to report that all participating teams
completed their training with great success!
Special thanks to everyone who took part and to our outstanding Safety Team for ensuring that everyone has the
skills they need to get the job done not only correctly, but safely!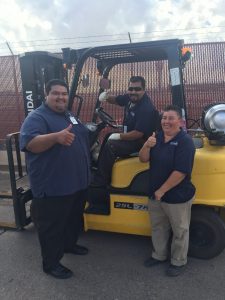 ↑ The crew at Honeywell in Phoenix gives a thumbs up after completing their training.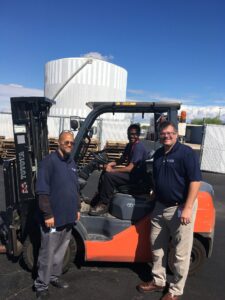 ↑ The crew at Deer Valley poses on a forklift with EHS Director Robert Persinger.