Back to blog
Diversified Maintenance Birmingham Office Raises Funds for Breast Cancer Research
Contributed by Tina Hamilton
Last month Tina Hamilton led the Birmingham office's drive to raise money in support of breast cancer research. During the drive, Diversified employees and visitors stopped by the fundraising table in the corporate office to drop off monetary donations and pick up a few goodies, along with important information about cancer screening, treatment, and research. Thanks to the efforts of everyone involved, the office was able to raise $1,000 for the Susan G. Komen Foundation, the leading breast cancer advocacy group.
After the fundraiser ended, participants were invited back to enjoy a reception to formally present the check to Veronica Webby-Upchurch of the local Susan G. Komen office for central Alabama. Attendees enjoyed pink cupcakes, cookies, and other treats before the presentation. Thanks to all who participated in this year's fundraiser!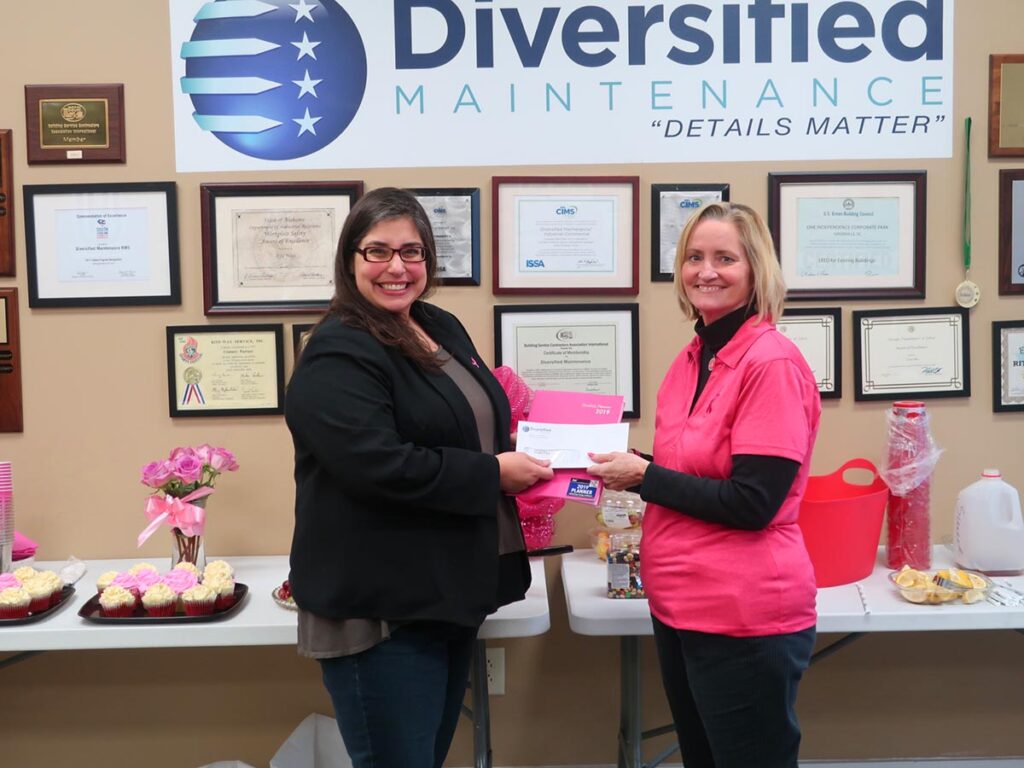 ↑ Veronica Webby-Upchurch, Executive Director of Susan G. Komen North Central Alabama, being given a check for $1,000 from Tina Hamilton on behalf of employees of Diversified Maintenance in Birmingham who raised the money.