Back to blog
BioMerieux Crew Shines for Corporate Visitors
Last month, BioMerieux in St. Louis had corporate board members (including members of the Merieux family) touring the site. The ESS team worked extremely hard in the weeks leading up to the event to ensure the site would shine and sparkle for the visit. The visit went extremely well, and the Diversified team received praise from all levels at the site.
Mary Vomund, assistant to the VP of North America, said "we were honored to host our Executive Committee during the week of March 25th and many preparations had been ongoing for several weeks prior to this visit. I wanted to take the time to give a huge "THANK YOU" to Brent and the Diversified Team for doing a wonderful job in presenting our site in the best possible way. Their efforts and dedication helped us achieve a successful visit with the Committee. It truly took teamwork from everyone to make this happen. I have seen a profound improvement in the housekeeping activities since Brent's arrival. It is evident he is committed, engaged and responsive. Also, thank you for your efforts and diligence to address our concerns and bring about a noticeable improvement!"
Mike McKeethen, Facilities Manager, rewarded the crew with a dinner for all of their hard work. Way to go team!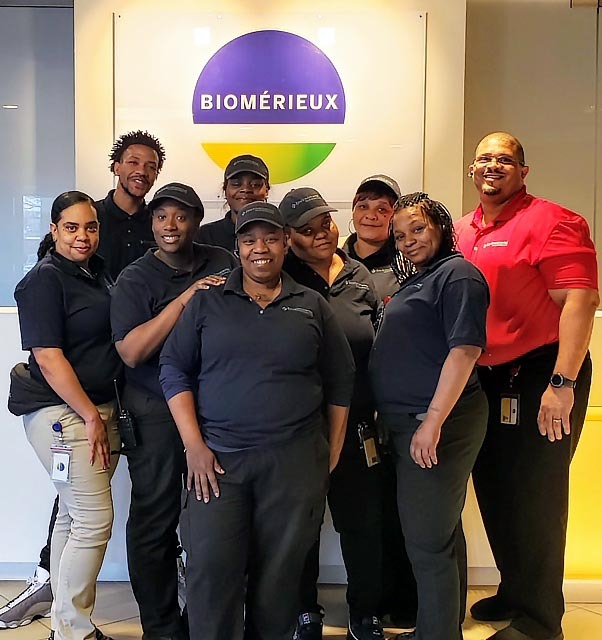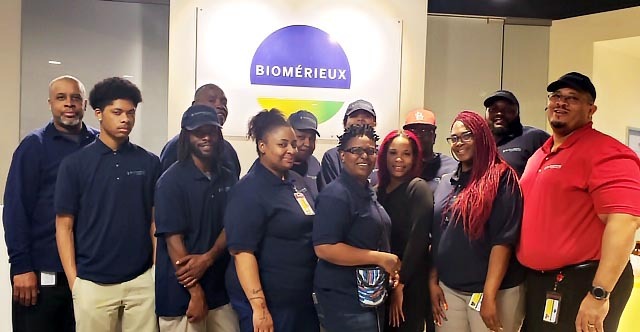 Pictured here are both the day crew (left) and night crew (right) with Project Manager Brent Wheelington.