Autonomous Cleaning Solutions
FOR EVERY INDUSTRY AND FACILITY TYPE
The Future of Facility Maintenance
Diversified's state of the art autonomous sweeper, scrubber, and disinfecting robots can provide the highest quality cleaning fully autonomously – no operator required! These robots are the epitome of efficiency and effectiveness, and can be programmed to perform a full range of specialized tasks before returning to the docking station to re-charge. Ranging in sizes from XL to compact, the DMSai fleet can provide the perfect solution for any facility, large or small. Ideal to clean warehouses, factories, retail stores, commercial offices, banks and financial institutions, government and public buildings, healthcare facilities, educational facilities, airports, and more!
Reach Out to Our VP of Innovation & Technology to Learn More: TomBradshaw@DiversifiedM.com
Revolutionize Your Outsourced Facility Maintenance Program
with Diversified's Autonomous Cleaning Program
Internal practices and operations for organizations must progress in response to the ever-evolving customer needs, industry dynamics, and the business environment. In recent times, we have seen a rise in popularity for autonomous cleaning practices to increase productivity and efficiency.
As business leaders in various industries are adapting their approach to consider long-term solutions for their workplace cleaning and maintenance requirements, autonomous technologies are quickly gaining traction. These methods involve using specialized equipment that is designed to work independently while completing rote cleaning tasks without any operator assistance… Read More
DMSai comprises a full range of state of the art autonomous technologies designed to meet the unique needs of different industries and facility types. Our wide range of autonomous robots provides the flexibility to develop customized cleaning programs based on many variables. Find out more about DMSai today, and let our autonomous technology launch your cleaning program into the future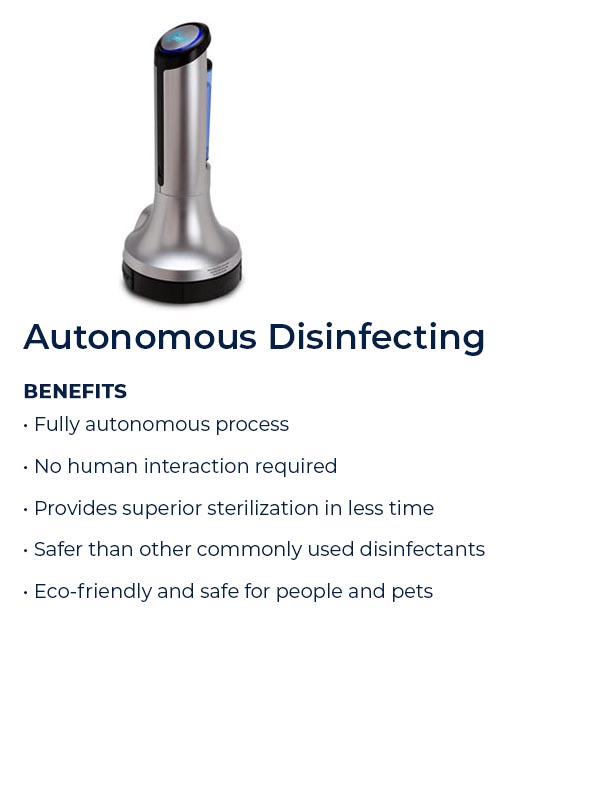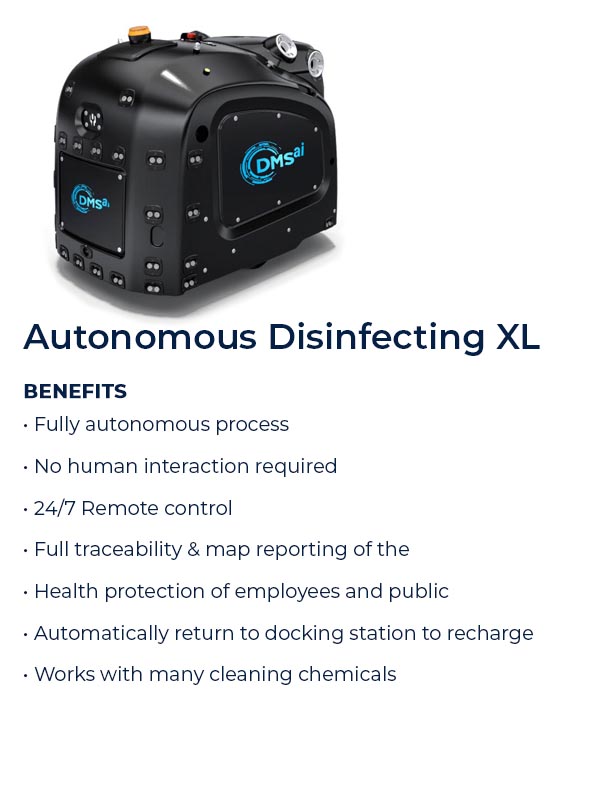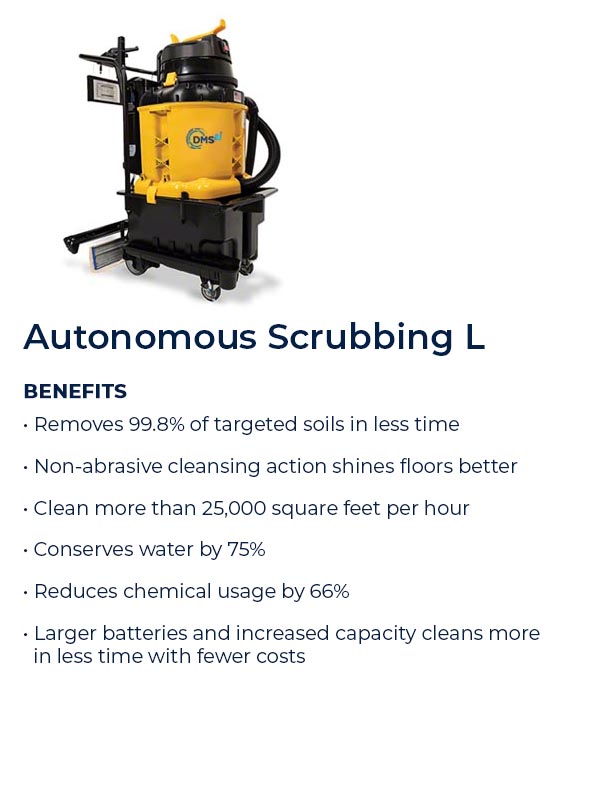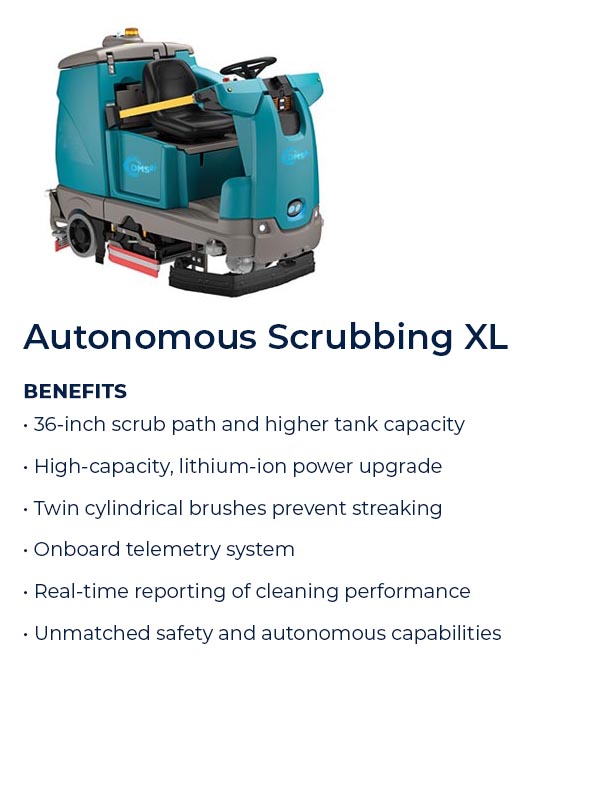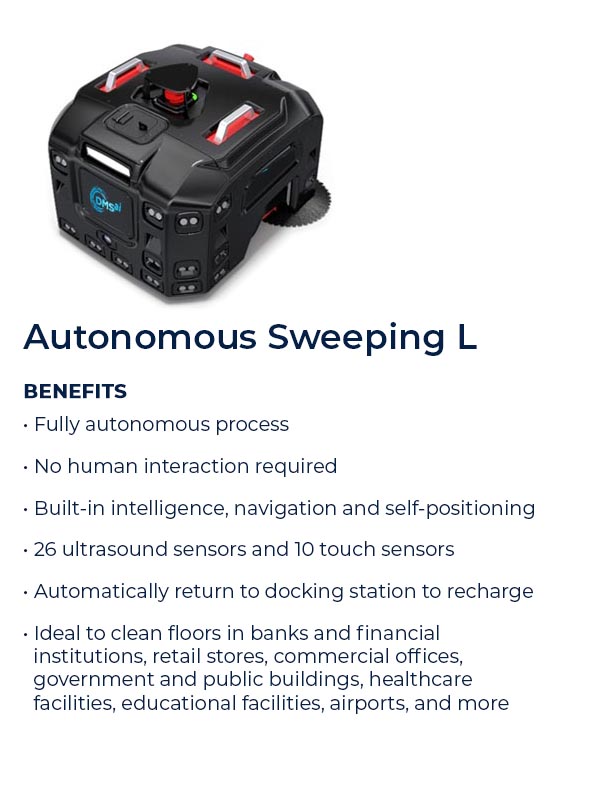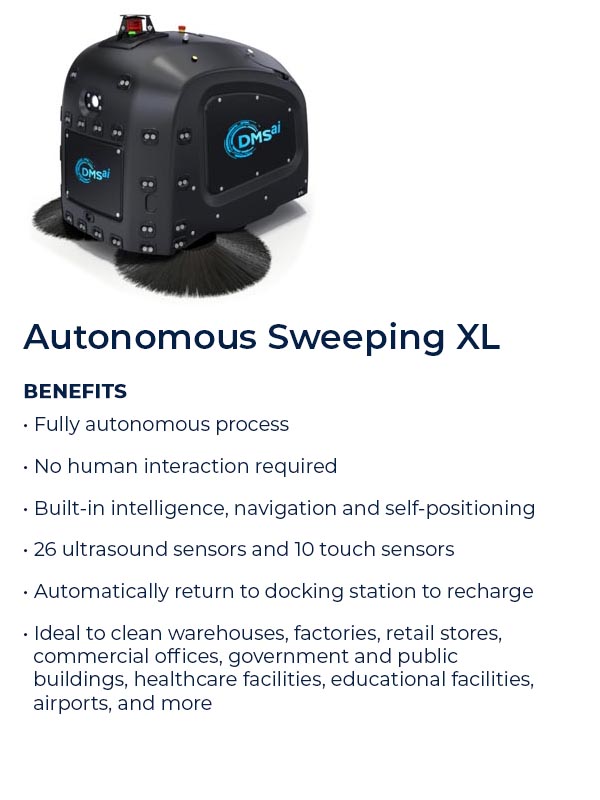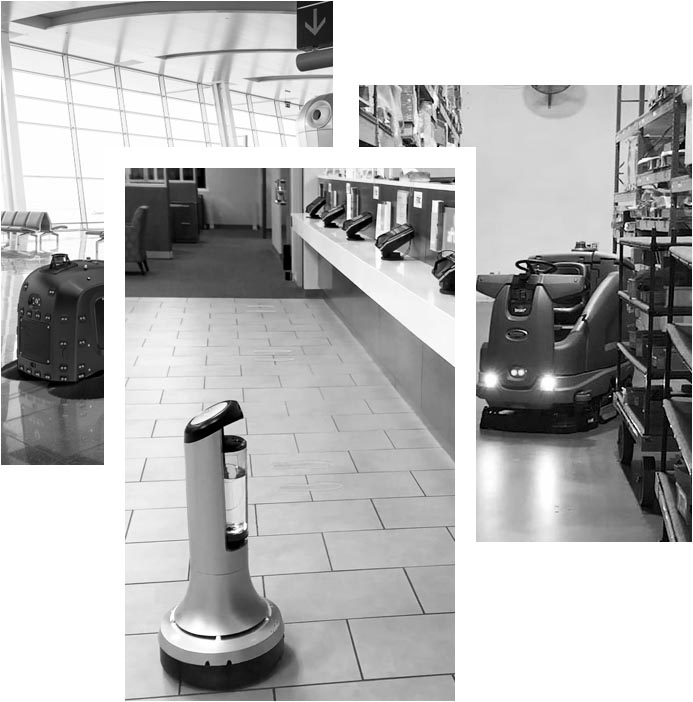 Diversified Maintenance has developed a fleet of specialized autonomous cleaning robots specialized to handle a wide range of recurring cleaning tasks. DMSai autonomous cleaning technology can help you:
Produce consistent results, every time
Automatically handle routine tasks
Keep facilities cleaner and people safer
Reach Our Expert at TomBradshaw@diversifiedM.com
Proudly serving the world's leading companies