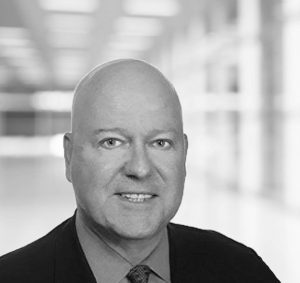 A MESSAGE FROM CEO NEAL POMROY:
The safety and well-being of our employees is our priority. Diversified Maintenance is actively monitoring the Coronavirus (COVID-19) and we are taking steps to help keep our employees safe.
Since this situation is rapidly changing, we are launching this webpage to keep our employees informed. We will share information from official sources, our own Safety bulletins and Safe Operating Practices, and any other information that we feel can help our employees.
The most important thing for you to know is that we have in place safety procedures to protect you. We are committed to our people and our customers as the foundation of what we do.
Without you – our people – we cannot take care of our customers. It's critical that we take care of ourselves and support our co-workers, so that together we can service our customers and provide them the assurances they need for their own employees.
The work we do protects people and provides peace of mind to thousands of employees at hundreds of customer locations. Our processes are working. Our teams in the field have already had to treat customer offices and locations that have been exposed. We have clearly defined procedures in place to disinfect those facilities, and to protect the people in those buildings, and our employees.
We will update this webpage regularly as new information becomes available. Please check this page often for news and information.
Thank you for all your help and support during this unprecedented time for our company. Together we will get through this, and more importantly, we'll help others get through this as well.
For the latest information from the CDC, please click here.
For our latest safety updates and procedures, please click here.
For information relating to a specific state, please click here.
ADDITIONAL RESOURCES
COPING WITH STRESS DURING AND INFECTIOUS DISEASE OUTBREAK ENGLISH
COPING WITH STRESS DURING AN INFECTIOUS DISEASE OUTBREAK SPANISH
FREQUENTLY ASKED QUESTIONS:
VIEW IN SPANISH – VER EN ESPAÑOL
General Questions
1. How does Coronavirus (COVID-19) spread?
The virus that causes COVID-19 is thought to spread mainly between people who are in close contact with one another (within about 6 feet) through respiratory droplets produced when an infected person coughs or sneezes. It also may be possible that a person can get COVID-19 by touching a surface or object that has the virus on it and then touching their own mouth, nose, or possibly their eyes, but this is not thought to be the main way the virus spreads. Learn what is known about the spread of newly emerged coronaviruses at https://www.cdc.gov/ coronavirus/2019-ncov/about/transmission.html
2. How can I help protect myself?
People can help protect themselves from respiratory illness with everyday preventive actions.
• Avoid close contact with people who are sick.
• Avoid touching your eyes, nose and mouth with unwashed hands.
• Wash your hands often with soap and water for at least 20 seconds.
• Use an alcohol-based hand sanitizer that contains at least 60% alcohol.
• Ensure you use the required Personal Protective Equipment (PPE) to disinfect and clean worksites.
Safety
3. What if I am asked to disinfect a customer work location that has a known and confirmed Coronavirus case?
Cleaning with disinfectants and using nitrile gloves should be used in the customer's facility or building, as well as continuous hand washing. If you have questions about the safe operating procedures, contact your manager.
4. What if I am asked to disinfect a customer work location that has a suspected but unconfirmed Coronavirus case?
Refer to the safe operating procedures for cleaning and disinfecting surface areas when Coronavirus has been suspected. Personal protective equipment (PPE) must be worn at all times as instructed by safety and procedures must be followed.
5. Should I wear a mask?
It is not a requirement nor necessary to wear a mask unless you are a carrier. It has not been proven that masks are effective.
6. What cleaning supplies should be used to disinfect customer worksites with potential and confirmed COVID-19 cases?
All our current disinfectants can be used to sanitize worksites when used with the proper dwell time. If you have questions about any cleaning supplies or disinfectants, you should contact your manager.
7. What informational sites can Diversified direct me to learn more about COVID-19?
Each state has their own specific website regarding health concerns, specifically COVID-19. Diversified has also been communicating ongoing safety updates as the situation unfolds. Links to these websites and safety updates have been made available on this webpage on the company website (www.diversifiedm.com). Click the link in the banner at the top of the page.
8. How do I request cleaning disinfectants or PPE if my facility has run out of supplies?
You should contact your manager immediately before cleaning and disinfecting any worksites without the proper PPE. If your manager is unavailable, you can send a general inquiry to info@diversifiedm.com or call 1-800-351-1557 or 1- 800-239-7483.
Attendance and Productivity
9. What if I am concerned about a cleaning shift but there is no known case of the Coronavirus?
It's understandable that employees may have concerns but there are necessary precautions by wearing PPE and following safety procedures. Any concerns from employees that are brought to management will be reviewed on a case-by-case basis and departmental leadership or HR may be consulted depending on the circumstances.
10. What if I can't come to work because my kids' school is closed?
You should contact your manager to discuss the situation to determine the best course of action for you, the company, and customer. As a reminder, it is against Diversified's policy for employees to bring friends and family, including children, to the worksite during working hours without manager approval. This policy is in place to ensure a safe and productive work environment for our employees and customers.
11. What if I have a mild fever but still want to work because I need the money?
Employees should be encouraged to be responsible and take care of their health. As with all illnesses, employees should seek medical treatment if experiencing any symptoms of COVID-19, including fever, cough, and shortness of breath. If you decide to come to work, you may be sent home depending on the situation.
12. What do I do if I have been tested positive for COVID-19?
If it is learned that you have COVID-19, you should inform your manager immediately. More likely than not, you will be self-quarantined at the direction of a medical professional for 14 days until released to work without restrictions.
13. What if I have traveled internationally on vacation, will I be able to return to work?
As to personal travel, Diversified is asking all employees to inform their manager if they are traveling to an area with a known outbreak or governmental travel ban as noted in the following link (https://wwwnc.cdc.gov/travel/notices). Employees may be prohibited to coming to work for a period of time upon their return until the incubation period has passed.
14. Can I be asked to go home if I experience symptoms of COVID-19 at the worksite?
Yes. Depending on the situation you may be sent home. Once any respiratory illness is symptom free, please contact your manager and/or HR before you are able to return to work.
15. My state has issued a mandatory stay at home order. What do I do if have to leave my house for a scheduled cleaning shift?
The janitorial and facilities maintenance services work that Diversified performs for our customers is very important in the fight against COVID-19 and is being considered essential business by most States. Your manager can provide you with a 'notice for essential travel' letter that you can present to authorities if you must leave your home for a scheduled work shift.

Compensation
16. If a customer closes their worksite, Retail store or business operation, will I still get paid?
Diversified will make every effort to transfer employees temporarily to another customer location with job openings within a reasonable distance. If another role is not available, managers will consult with HR for additional support on next steps regarding your employment.
17. Will I be paid for any time off due to sickness or self-quarantine?
Diversified will follow all federal, state, and local paid and unpaid sick leave laws and company policies. You should contact your manager or HR for more information.
18. If I don't want to come to work as a concern of contracting COVID-19, will I still have my job?
Employment with Diversified is at-will. We will follow all federal, state, and local leave laws, including Diversified policies and OSHA requirements to accommodate your request and provide you with flexibility. However, Diversified's customers must be serviced and there is no guarantee your job will be available when you decide to return to work.
19. Will I be eligible for unemployment compensation if I don't report to work?
It depends. Each state determines who is eligible for unemployment compensation benefits based on the facts given by the employee and the employer.
If you have any questions, please email your name, the location where you work, and your question to: voice@diversifiedm.com